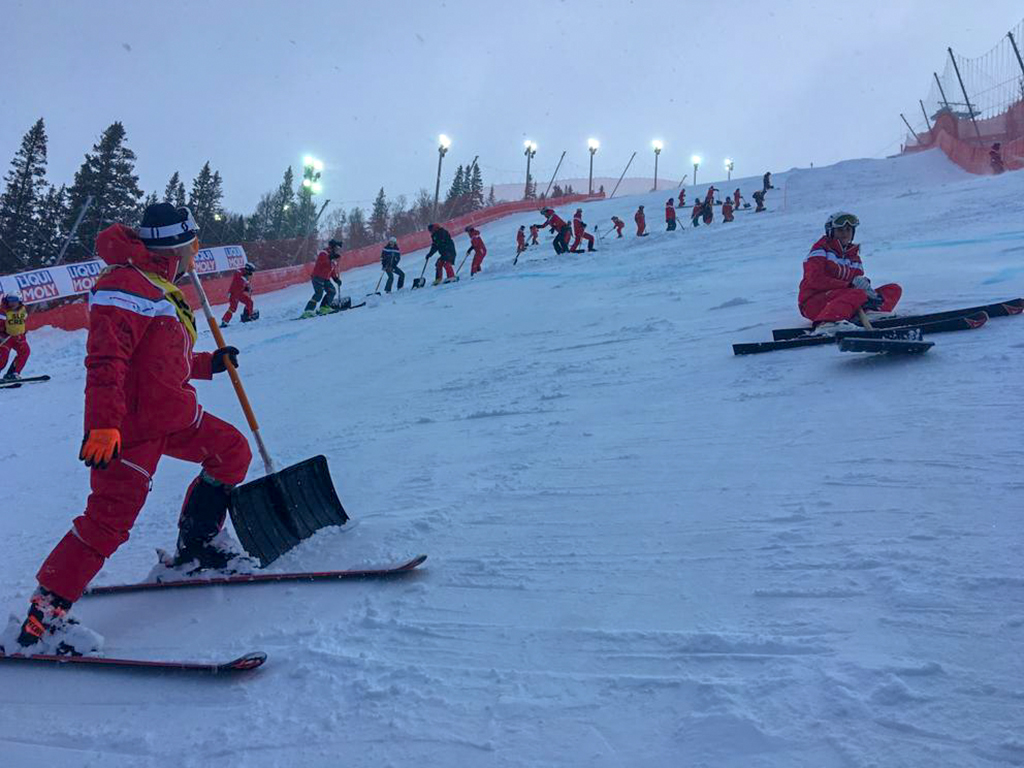 "Every Day the same Sh…."
On "Substitute Day" we went back to what we had been doing.
Extremely humid snow and wind transportations made a slide impossible and we had to clear the steep slope and the traverse from 15cm of snow by means of shovels.
We spent a good 6 hours to transport the snow down and out.
In the evening some of us visited the volunteer evening in the VIP tent, the others enjoyed the peace and quiet in Bratlandsgarden.